National Security Mom empowers America's parents to engage with confidence in the public national security debate.
NEW RELEASE! How Kids Can Be Good Citizens, takes Gina Bennett's lessons to the kids. A simple book with a big message—use these tips to teach kids ages 4 to 14 about good citizenship and National Security.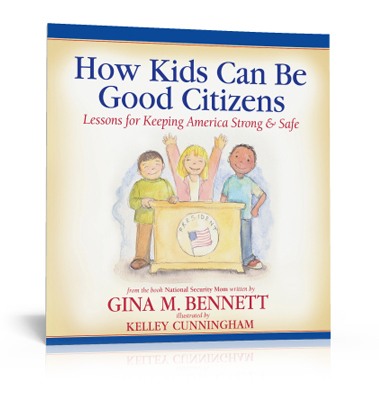 National Security Mom is written by Gina M. Bennett – a mom of five with 20 years experience in national security as a counterterrorism expert for the US Intelligence Community – this book demystifies the underworld of terrorism and offers a unique comparison of how the super-secret intelligence approach to securing our nation is surprisingly similar to how parents secure their homes and families.
"A book every citizen should read."
— Richard H. Kohn, Professor of History and Peace,
War, and Defense, University of North Carolina at
Chapel Hill, Former Chief of Air Force History