EVENT MATERIALS: 24 x 26 POSTER, BUSINESS CARD INSERT, INVITATION CARD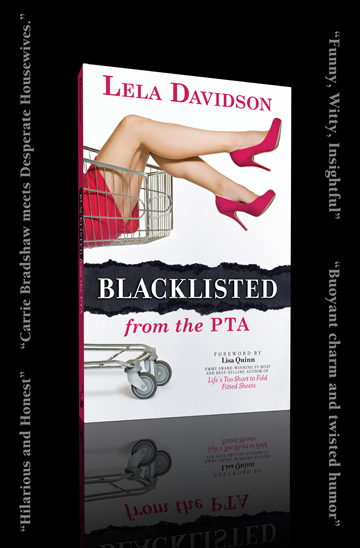 .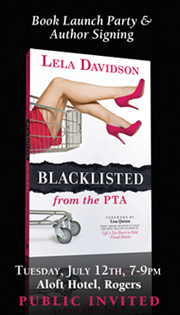 .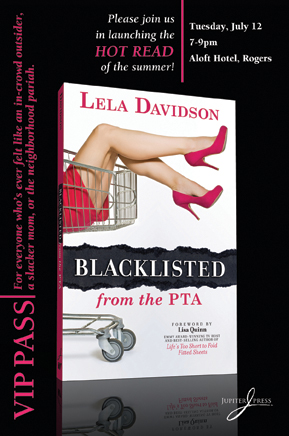 QR CODE Added to back cover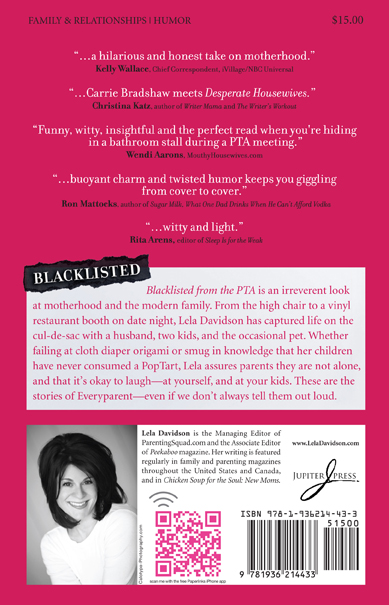 Check out Lela's Facebook Page https://www.facebook.com/BlacklistedFromThePTA to see all the great party photos, and watch the awesome video of her announcing she officially met her sales goal of 500 books sold -- on the day of release!
Here's the big poster behind a launch party-goer.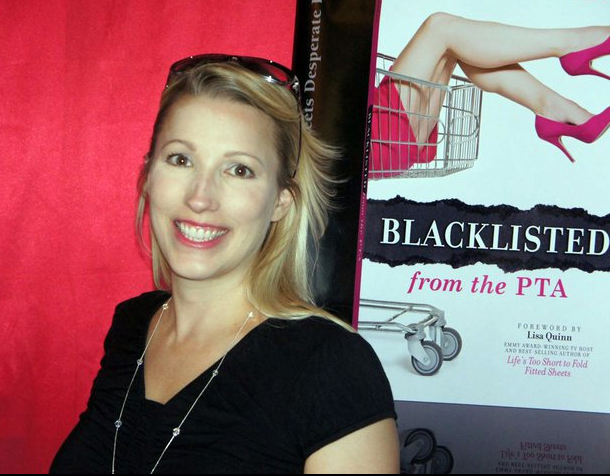 A full-page print magazine ad for the party! Looks gorgeous.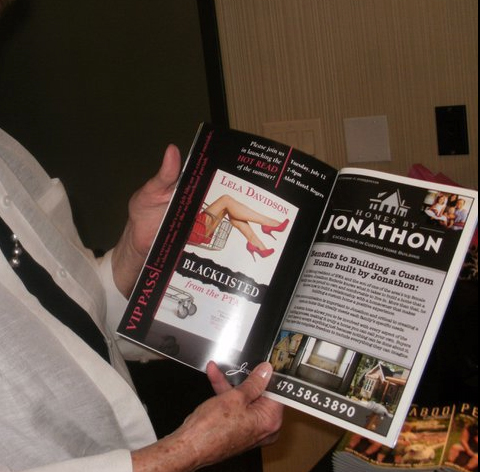 And, the best of all... Lela at the launch party in her hot "tax-deduction" shoes!